Speed up the translation of your Sitecore websites with an iLangL Sitecore localization connector. Seamlessly integrate Sitecore with such translation tools as Phrase (form. Memsource) or memoQ to automate the localization flow of the content.
iLangL Sitecore connector allows sending the content from the Sitecore CMS into the translation tools through our middleware platform — Localization Hub. Localization Hub handles orders, localization workflow and integration with your translation team and multiple vendors.
Benefits of iLangL connector for Sitecore
The Sitecore connector is one of the most popular integrations in iLangL. Our team has a vast experience with this CMS. We know the possible difficulties you might face with the Sitecore localization, and most of them we can help you to resolve with our technology.
Make All Localization Operations in Sitecore
With iLangL Sitecore's built-in connector, there's no need to switch between multiple applications. You can easily send a single page for localization directly from the Experience Editor or submit a batch order from the Content Editor.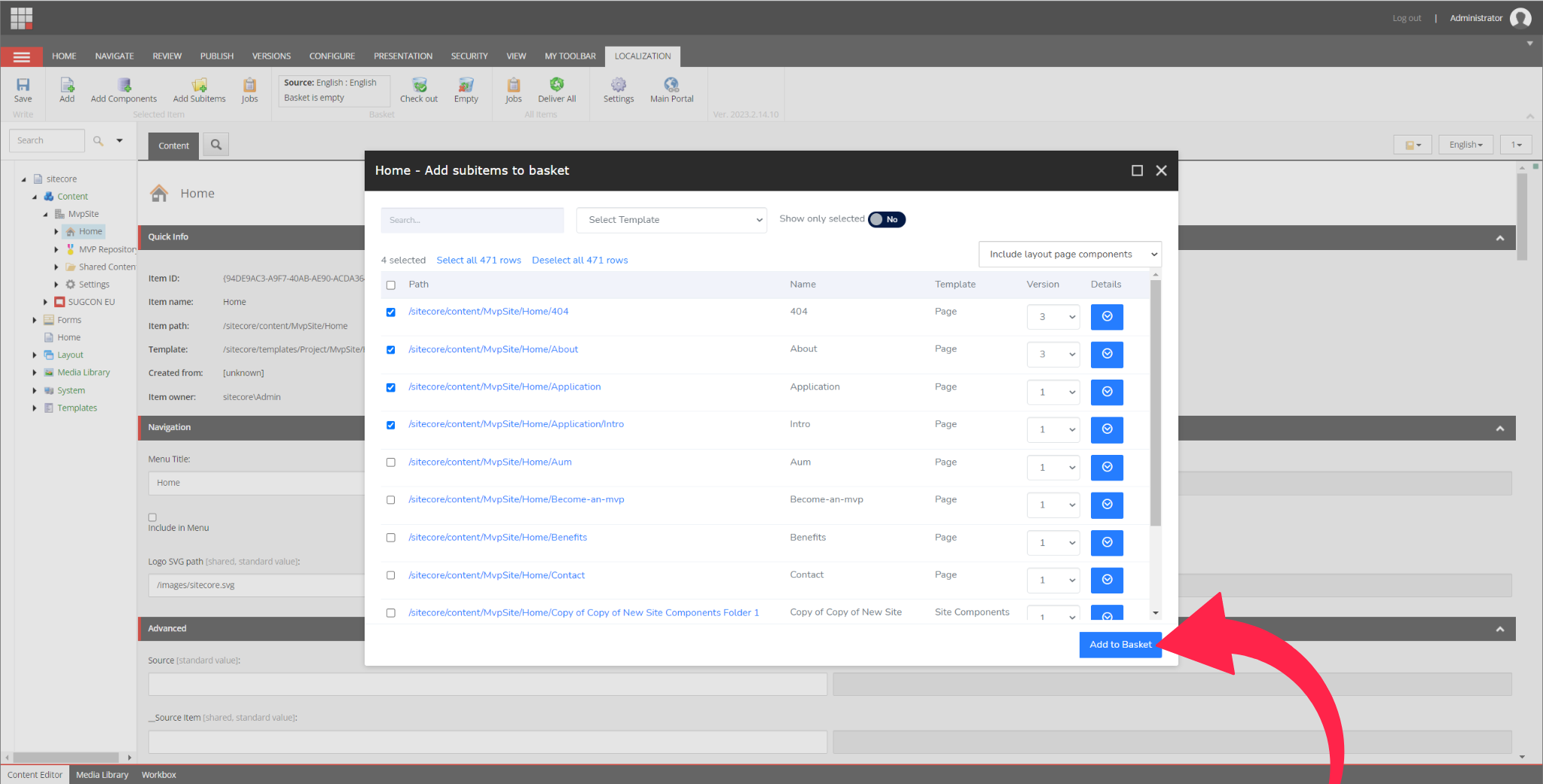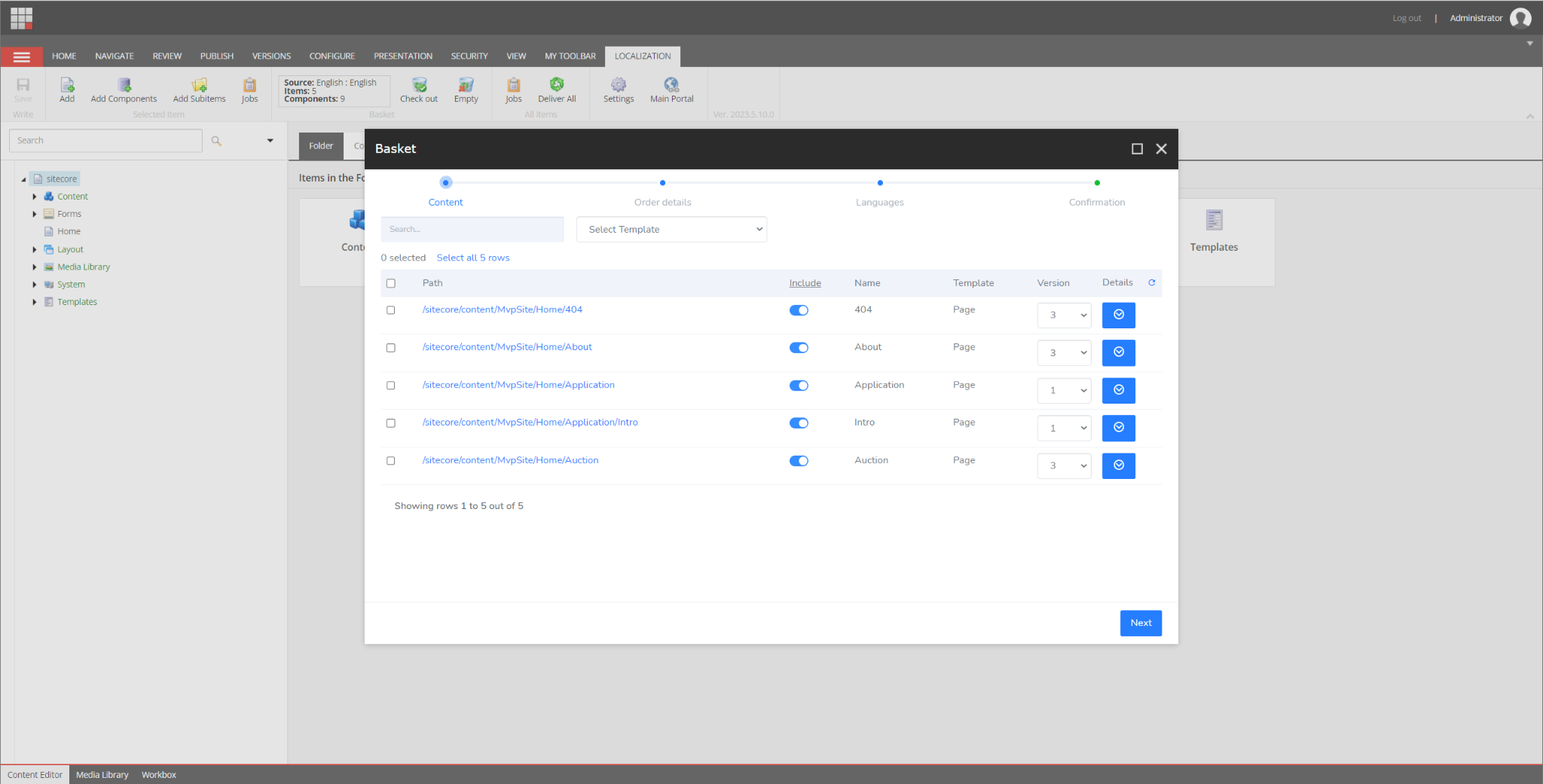 The connector enables you to conveniently track the localization status, and once the translations are completed, they are automatically delivered to your CMS. This seamless integration allows you to promptly review, approve, and publish the translated content without any additional steps.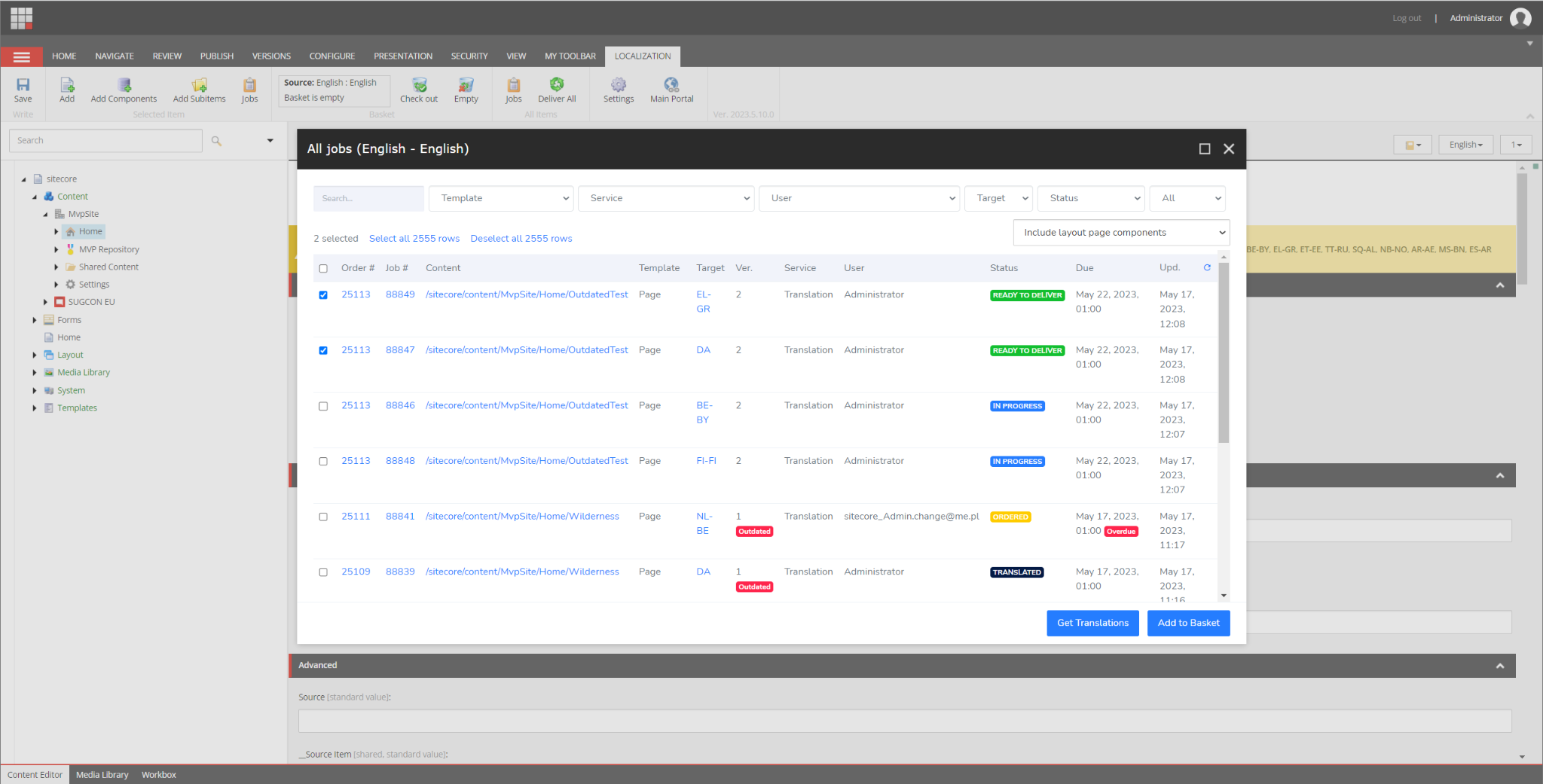 Request Items of All Sizes for Translation with High Level of Granularity
Sometimes, you may require translation for multiple pages, while in other cases, only specific parts of a page need to be translated. Utilizing a connector with advanced granularity offers you the flexibility to request translation for page batches, page components, or even individual fields.
This level of flexibility proves to be highly beneficial in various scenarios, allowing you to streamline the localization process according to your specific needs.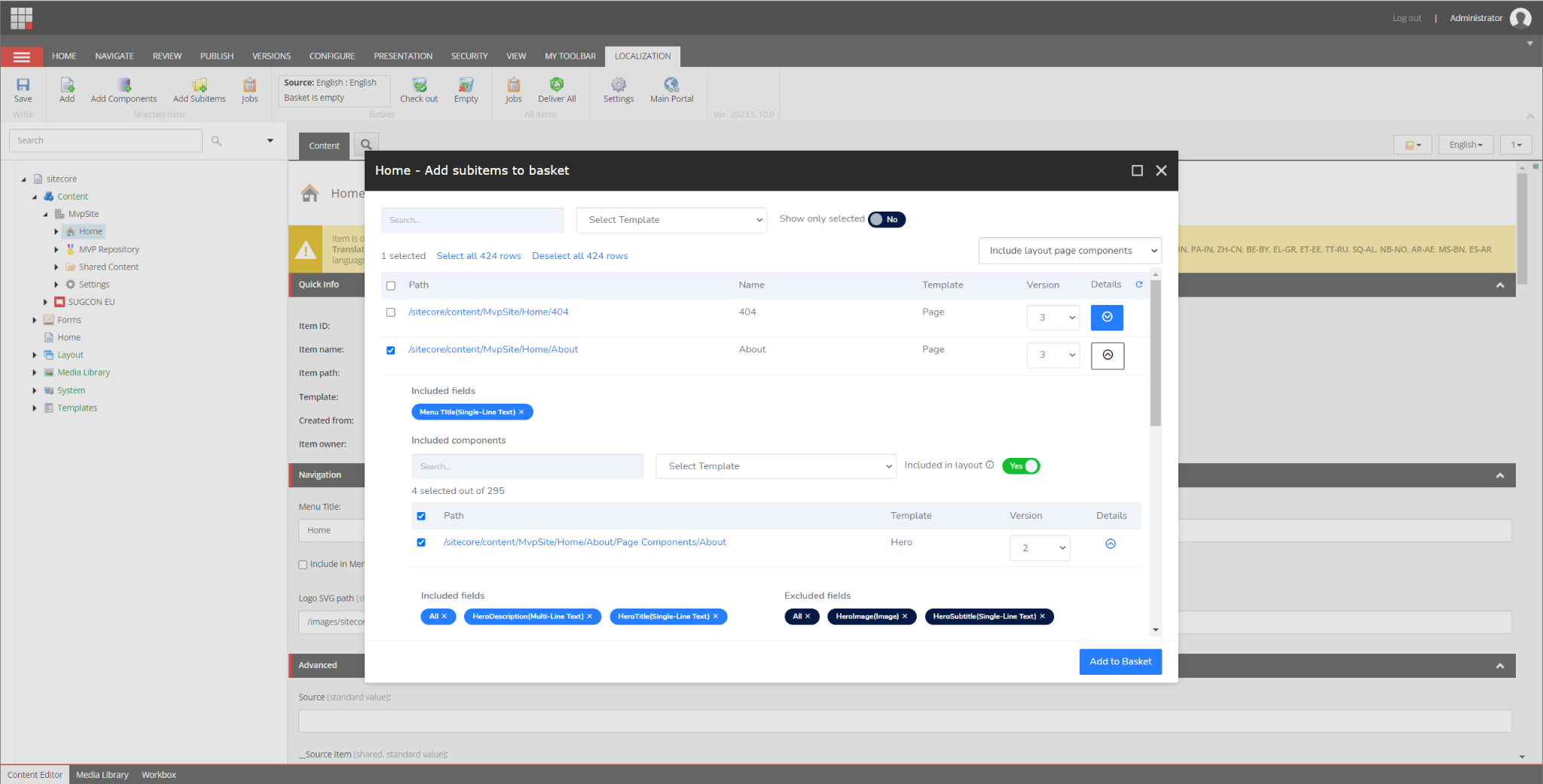 One notable benefit is the ability to group all page components into a single translation job. This allows linguists to work with the entire page context, which significantly enhances the quality of localization. By having access to the complete context, linguists can ensure better consistency and accuracy throughout the translated content. This feature greatly contributes to achieving a higher-quality localization outcome.
Integrate with Sitecore CMS Workflows
If you have established workflows in your Sitecore platform, you may have concerns about integrating them with new tools. However, our translation connector is designed to seamlessly integrate with Sitecore workflows.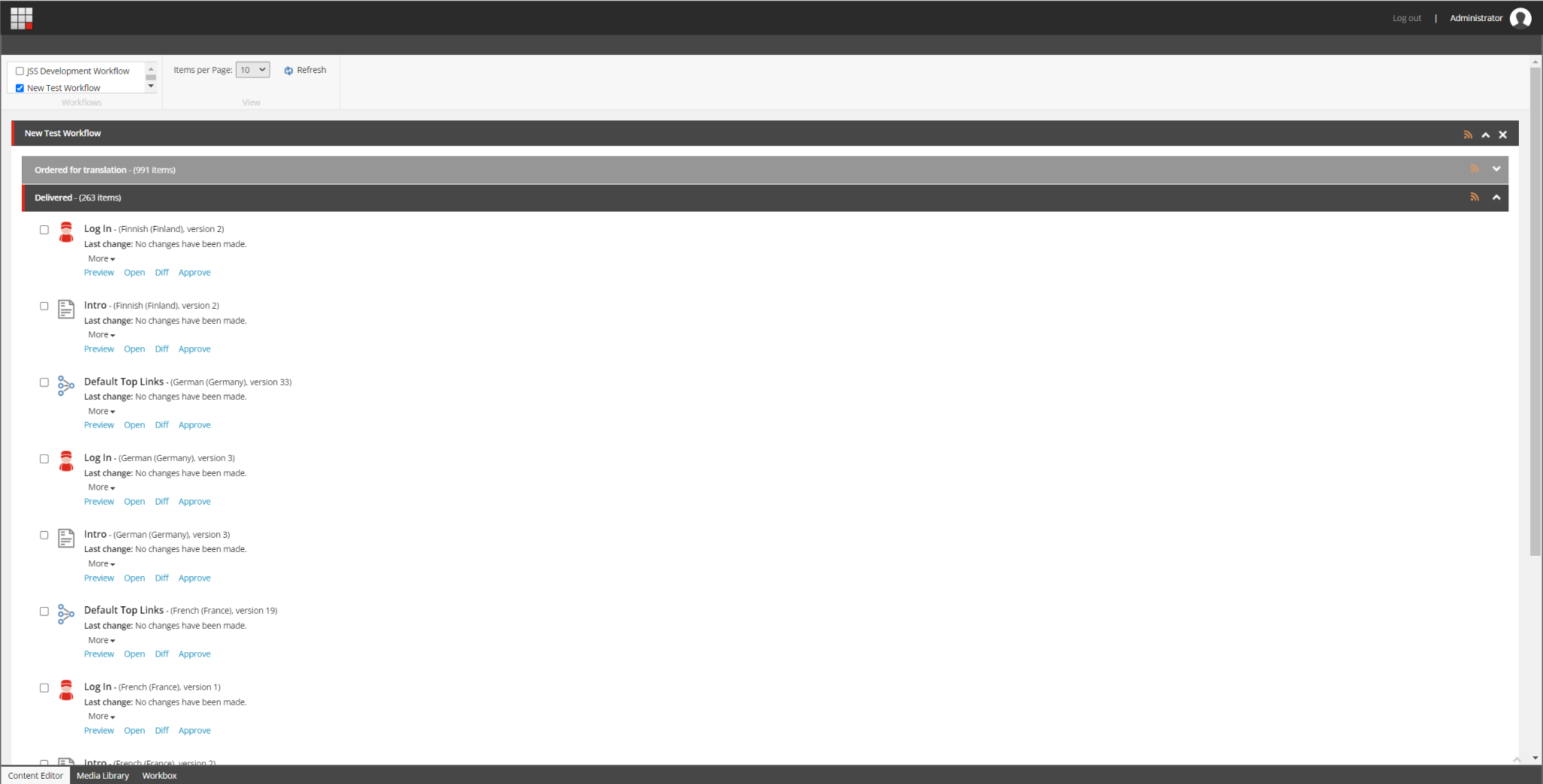 When you initiate a translation order using the iLangL tool within Sitecore, the content items can be automatically transitioned to a designated workflow step. Same when the translated content is delivered back. This integration ensures uninterrupted communication and collaboration throughout the entire localization project, enabling you to seamlessly maintain your existing workflows.
Save Time with Pre-defined Translation Project Settings
Our connector offers the ability to define a comprehensive set of localization services tailored to your specific needs. You can easily configure essential settings such as translation instructions, target languages, workflows, translation memories, termbases, and linguists/vendors.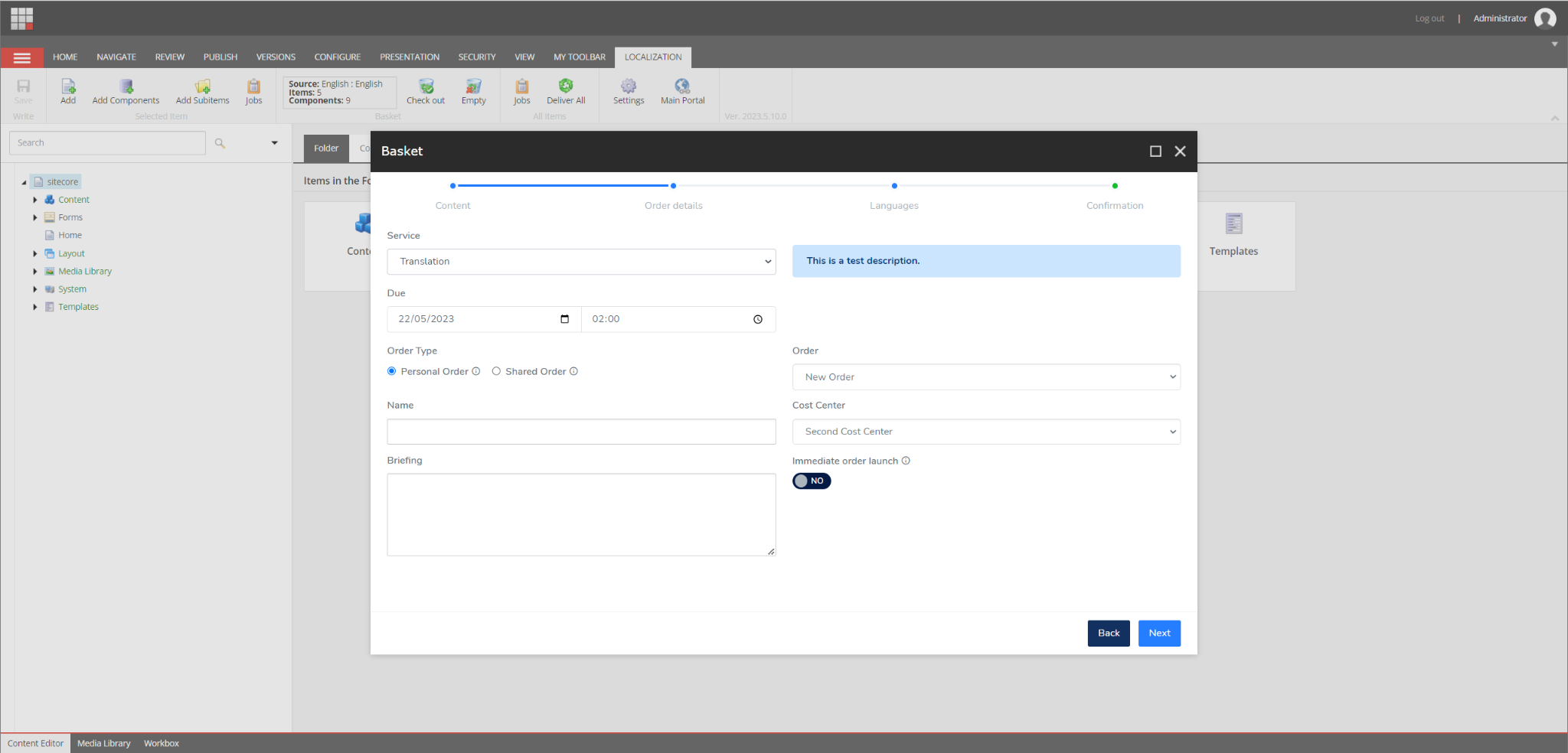 By predefining these settings, you can significantly reduce the time spent on each translation order and expedite the overall localization process. Once the localization order is initiated, the translation can start immediately, resulting in improved efficiency and faster turnaround times.
Easily Track the Localization Status
The Sitecore connector offers complete transparency by allowing you to easily monitor the progress of all ongoing localization projects. You have instant access to the status of each order, and it's also possible to track and manage the localization process using Sitecore workflows. Whether you're working in the Content Editor or Experience Editor, you can conveniently track all translation jobs for selected items.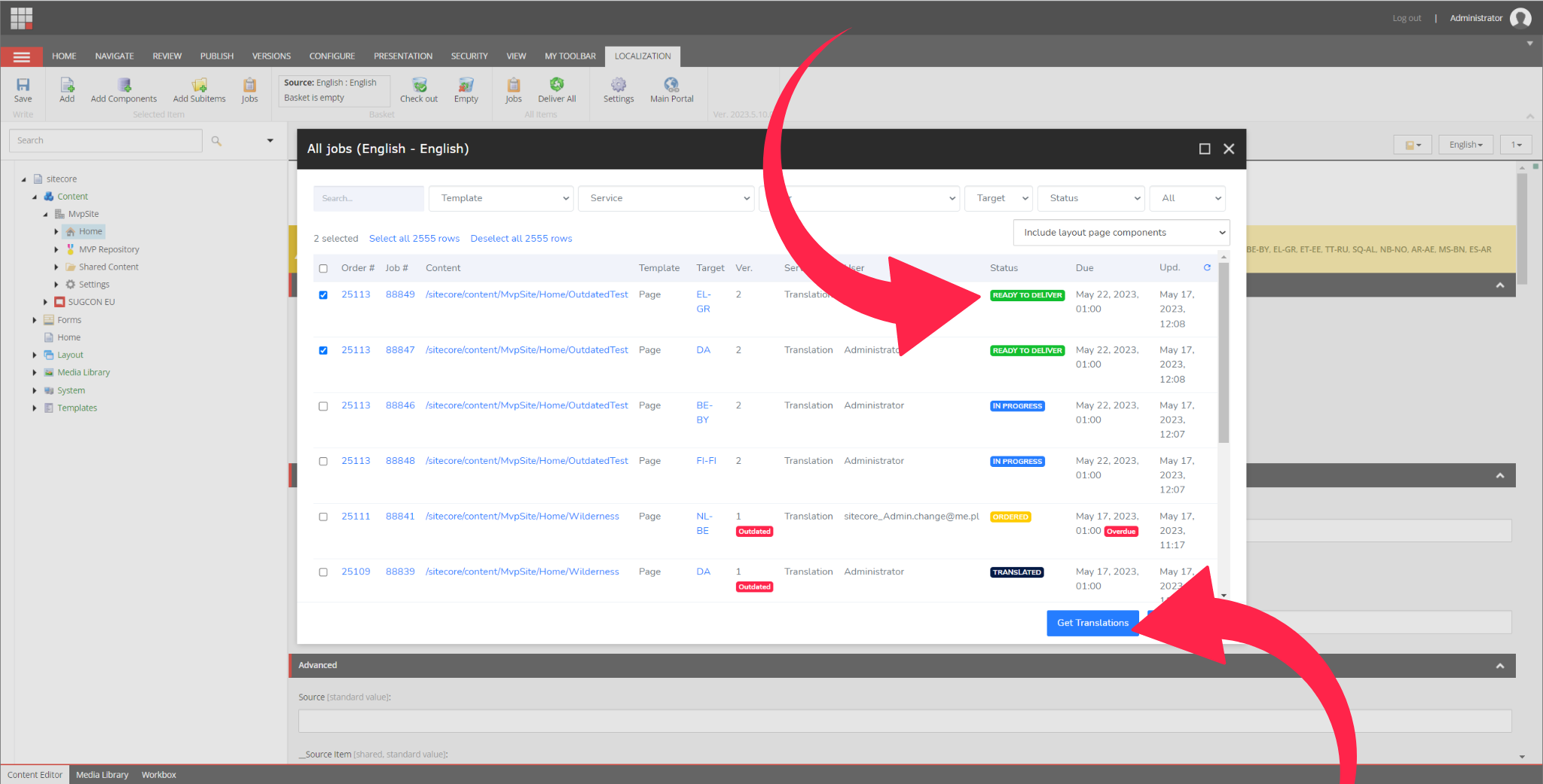 While certain markets and languages may take priority for your company's website, it's crucial to ensure timely updates across all locales. The Sitecore connector assists in identifying outdated content on your website, enabling you to reorder translations promptly.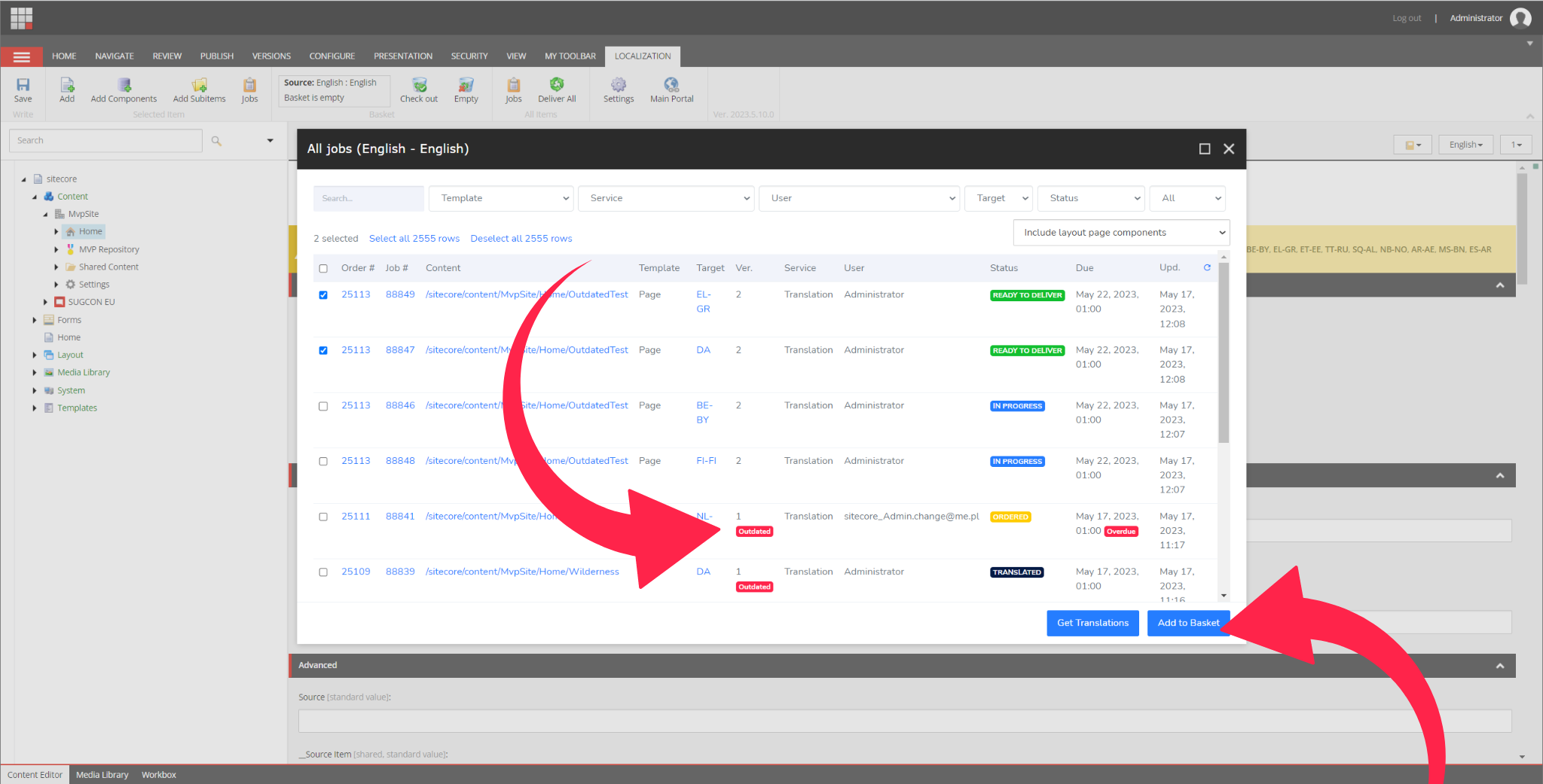 With such visibility, you and your team gain insight into all automation processes, ensuring deadlines are never missed and project risks are minimized. This visibility empowers you to promptly address any localization issues that may arise, ensuring a smooth and efficient localization workflow.
Supported versions: 9 and higher