iLangL connector for Contentstack is designed to seamlessly transfer the content between Contentstack CMS and translation tools, such as Memsource and memoQ. Automate your localization workflow and get quickly to the market with the iLangL Contentstack connector.
iLangL technology is integrated with Contentstack CMS very closely. You can manage your translations directly from Contentstack, using the iLangL extension for Contentstack, or in our middleware platform — Localization Hub, or both.
No matter what you choose, the content will be safely delivered to the translation tool and back.
Due to our rigorous testing before the translation launch, you can be confident that only the required content is extracted and returned to the correct place after the translation. Localization automation has never been so simple.
Translate right from Contentstack with the iLangL extension
When your CMS manager makes translation orders using the iLangL extension for Contentstack, the localizable content is moved to our middleware platform Localization Hub, and afterward to the translation tool.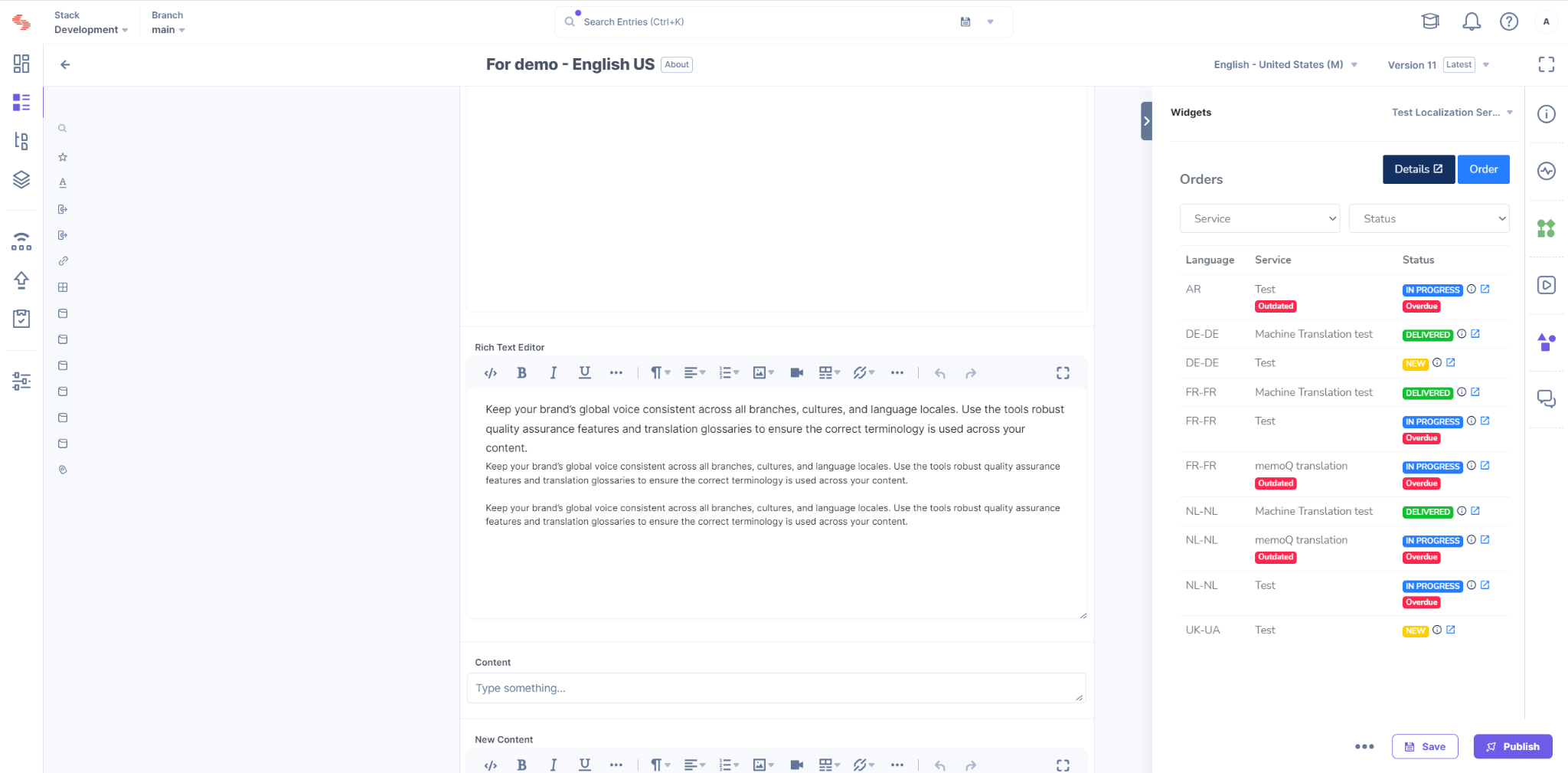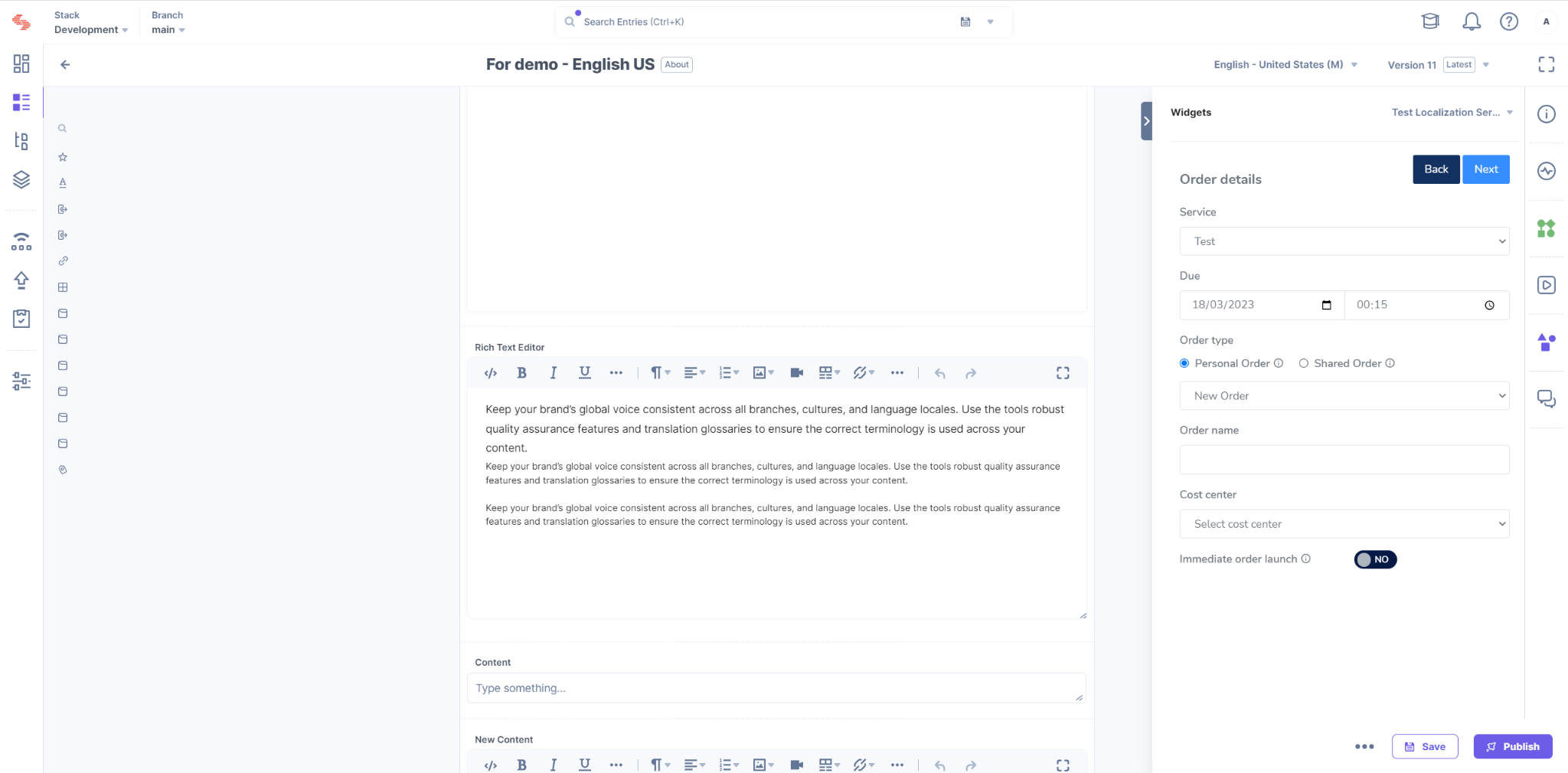 When the translation order is completed, our connector grabs the content from the CAT tool and delivers it to Contentstack.
You can track the statuses of your localization requests in Contentstack and in Localization Hub.
Managing all your stacks in one place
Suggesting you have a website with a prominent amount of content that you separated into several stacks. With the iLangL extension for Contentstack, you can manage all the stacks or only some of them.
In our system, stacks will be presented as projects, and you'll be able to provide separate permissions to each stack. The good news is that all your translations can be managed on one platform.
Pulling only the localizable content
Contentstack elements are stored and exported in a JSON file. The JSON file includes all the elements, including localizable and non-localizable fields.
If you put it directly into the translation tool without additional processing, the linguists won't comprehend what precisely they ought to translate. This can significantly increase the turnaround time. But this won't be the case with our tool.
When adding a new field in Contentstack, you can mark it as non-localizable. iLangL connector will process the JSON file during export and hide all non-localizable data from translators. That way, we improve their productivity, and you'll get the certified translation service faster.
Closely integrated with Contentstack workflows
No matter how difficult your workflow in Contentstack is, our CMS localization software can adapt to it. iLangL connector grabs the content at a specific workflow step defined by your team. Same with the delivery after the translation. You can specify at which Contentstack workflow steps certain actions should happen.
Handling complex content structure
If you have a complicated content structure in Contentstack, we can still handle extracting the correct content for translation. During the testing phase of the installation process, we ensure that the elements for translation are extracted in accordance with your requirements: with or without referenced items, to one or several target languages etc.