Why iLangL
Localization has never been faster. No more manual content transferring. No more human errors.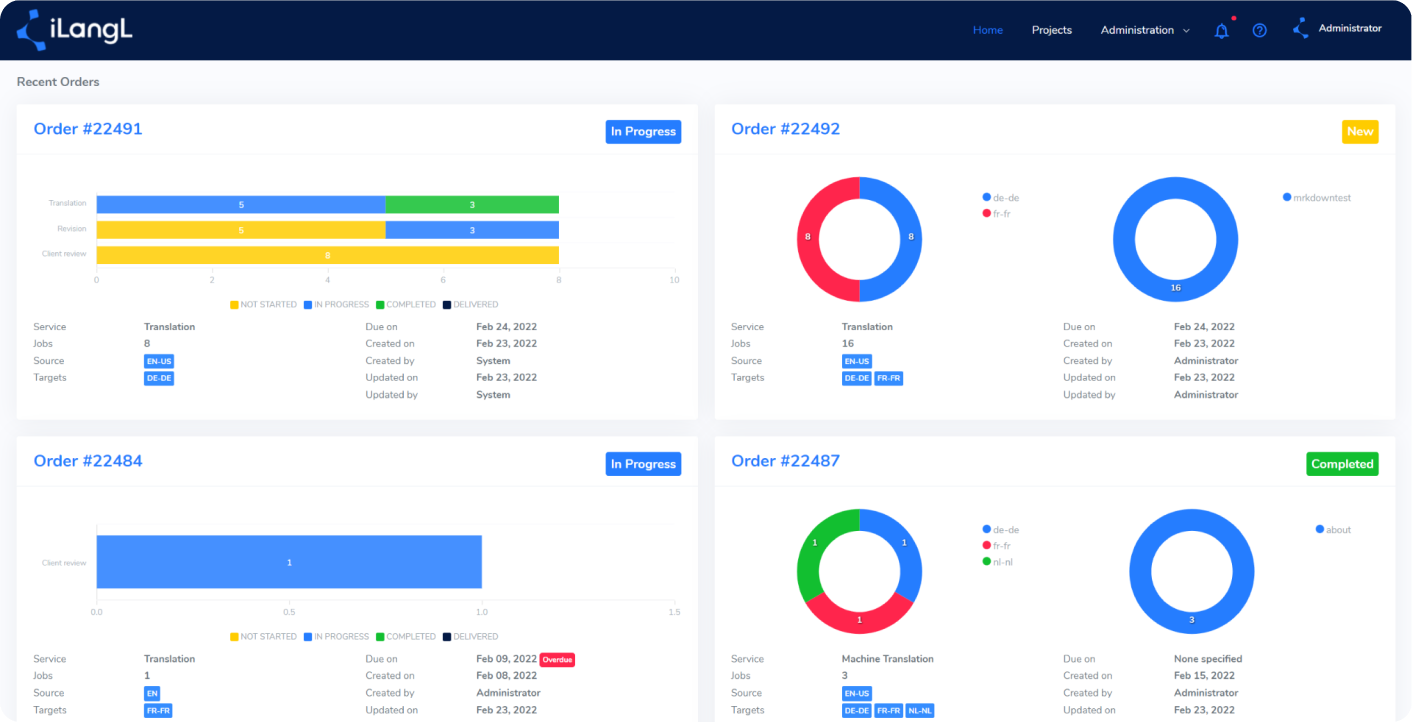 Why should you collaborate with iLangL?
iLangL is a team of dedicated developers who created state-of-the-art automation technology for localization. We do not sell one-fits-all solutions. Instead, we have a personal approach to each project and always ensure everything drives smoothly.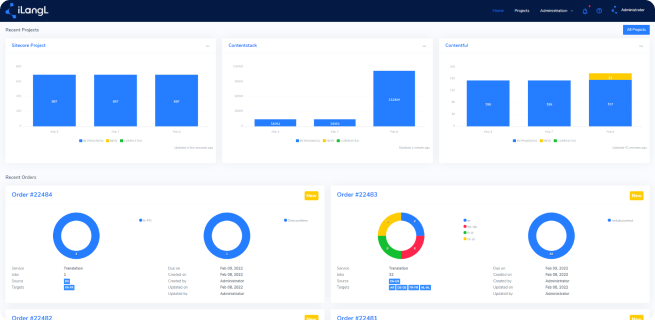 Continuous localization

When you receive a translation service, you want the process to be steady. On our platform, you can use automated content export and delivery and get the translation in short order

Technical support

We provide technical support from A to Z. You won't need to install the product yourself. We will support you at every step of the integration

Custom integrations

iLangL is integrated with various systems, including memoQ, Phrase, Contentful, Contentstack. We can also integrate with other systems to fully automate the localization process

Shortened localization cycle

Sending files manually is a tedious task. With iLangL's technology, you can make translation orders in a few clicks, and your language service provider will see the content in the CAT tool in minutes

Less human errors

Human errors always happen when people operate in a bunch of systems simultaneously. We've built a platform where you can control both systems — a translation tool and a CMS

Cost-effectiveness

Automation is key to saving costs and enhancing productivity. By automating the content transferring process, you will save much time and costs. Also, there's no need to hire extra developers as we install and configure the product
Features
iLangL is an advanced technology with numerous outstanding features.
Customizable workflows
Localization workflows vary in different companies. With our solution, you can create your own workflows according to your translation process
On-premise installation
If your organization is highly concerned about security, you can install the Localization Hub on your premises to be 100% sure your content data is safe
Multi-vendor portal
You can set up separate projects in the Localization Hub for different vendors or clients (if you are an LSP). That way, each project will have its security context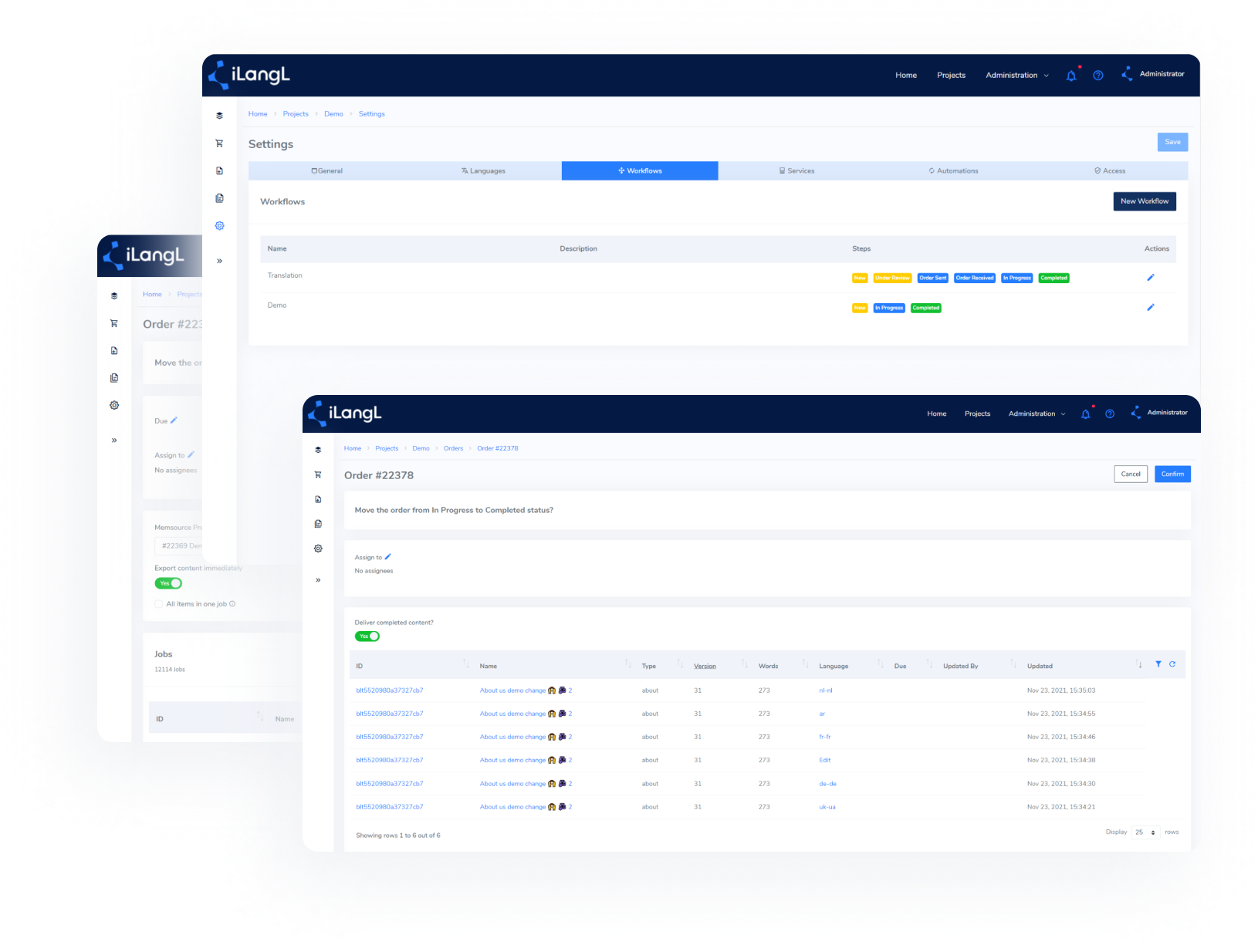 Boost the localization process to meet your marketing goals faster!
Get in touch with our team to kick off the localization automation now or try our online demo product
Reviews
We simplify the localization process for our clients. What do customers say about our services?

Jasmin Schneider
Operations Director
We have been working with iLangl for quite some time now, and I have always found their service and Drupal connector to be impeccable. I am particularly impressed by their helpdesk team who are very knowledgeable, efficient and responsive. I would not hesitate to recommend them.

In this extremely exciting new era of multilingual communication, a 101 new language technology options are opening up, and a modern multilingual solutions company has to decide whether to develop its own versions – to become an expert in each of these many new fields – or team up with partners with the necessary know-how.TextMinded® is convinced that, no matter how innovative and successful we are, we will never be able to develop all of these options for our clients in our own Innovation Department. Instead, we pursue a strategy of linking up with "best-of-breed" in the various fields of language technology. When it comes to connecting systems and building intelligent workflows, the decision was an easy one: iLangL is in a league of its own, both as regards its standard iLangL Cloud and in the ability to join forces with us to create unique products for TextMinded's clients. We are proud to team up with iLangL, which is quickly becoming not only a pivotal player in our Strategic Partner Programme, but also a central part of our sales initiatives
Learn more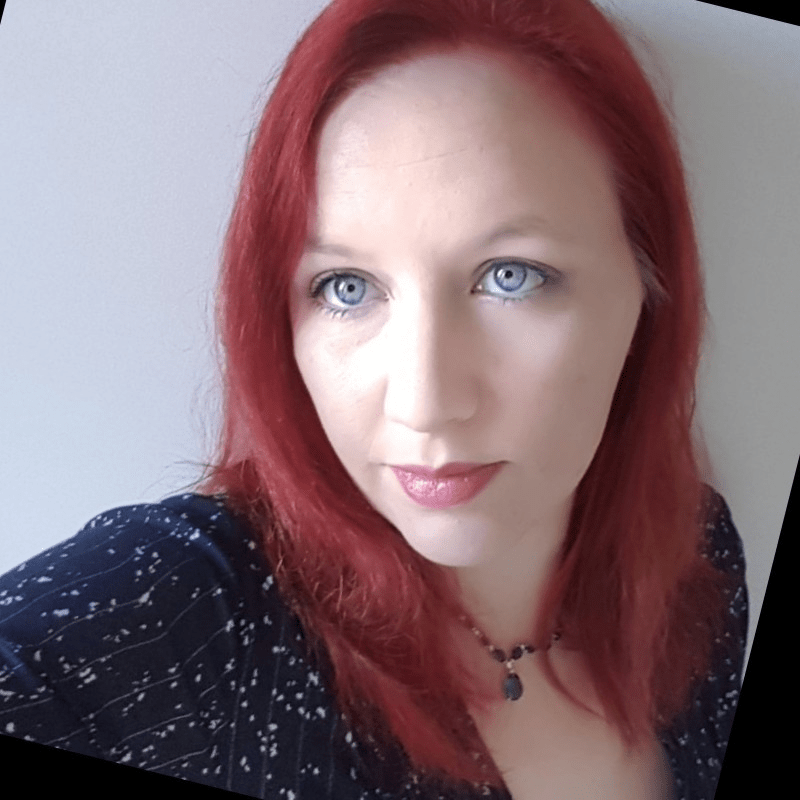 Samantha Brazel
Project Manager
We sourced iLangL when researching connector solutions for bulk website translations & continuous delivery. We found iLangL's approach to be flexible, customisable and cost effective. We look forward to continuing our partnership.
Integrations
At the moment, we offer five CMS connectors and two CAT tools integrations. Use iLangL integration connectors to quickly transfer the content between the content management systems and translation platforms and quickly reach your marketing goals.
Learn more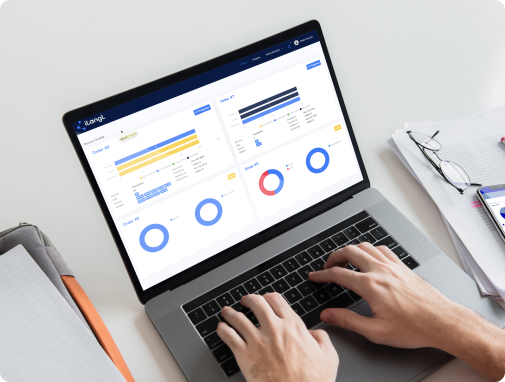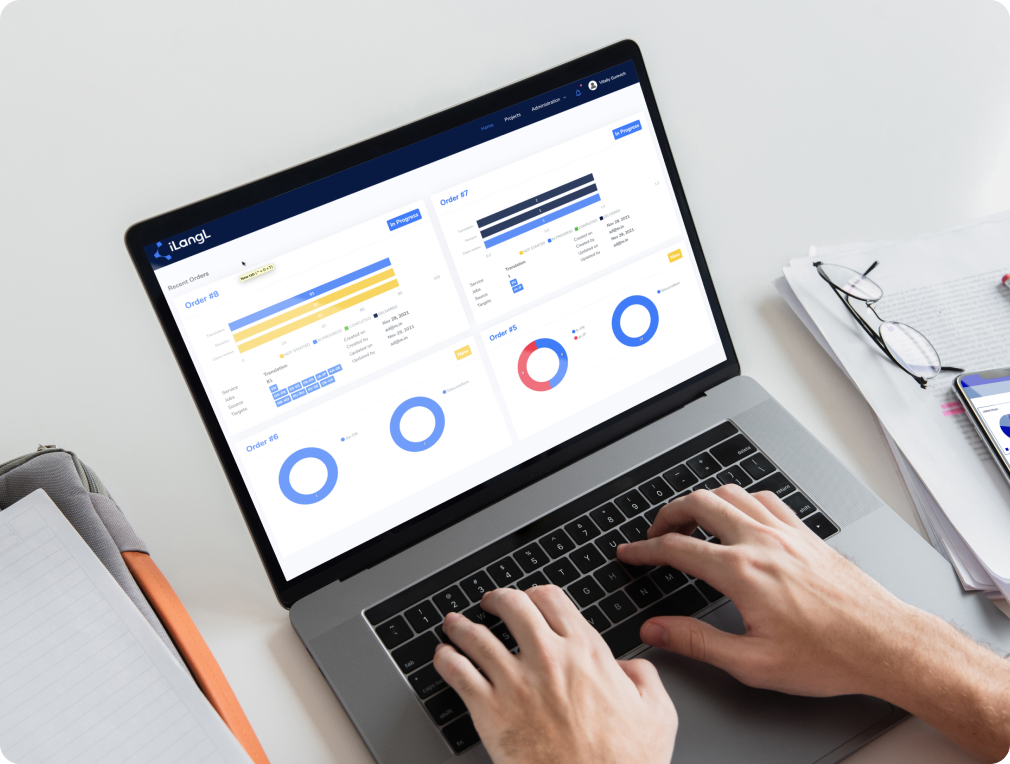 The leading-edge automation technology
It's hard to find a company that is not using language as technology for achieving marketing goals. In the localization industry, it is crucial to keep up with the latest technology. High quality and speed are essential characteristics of a certified translation service. 
iLangL offers a solution that connects various systems, such as memoQ, Phrase translation tools and multi-language CMSes, such as Optimizely, Sitecore, Umbraco, Contentful, and Contentstack. Due to our technology, you can automate the content transferring process and boost the translation.  
iLangL's CMS connectors extract content from your website and send it to the CAT tool. When the jobs are finished, our technology transfers the content back. iLangL's solution eases the effort of LSPs and enterprises. 
Localization Hub solution fits everyone from a local content marketing agency to an industry leader. We offer several subscription options based on the amount of translated words and other features. 
Learn more