Features
Have a first-rate localization automation experience with the iLangL platform. No more delays and human errors.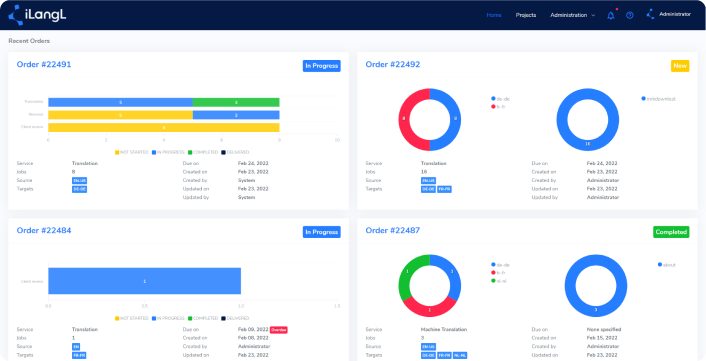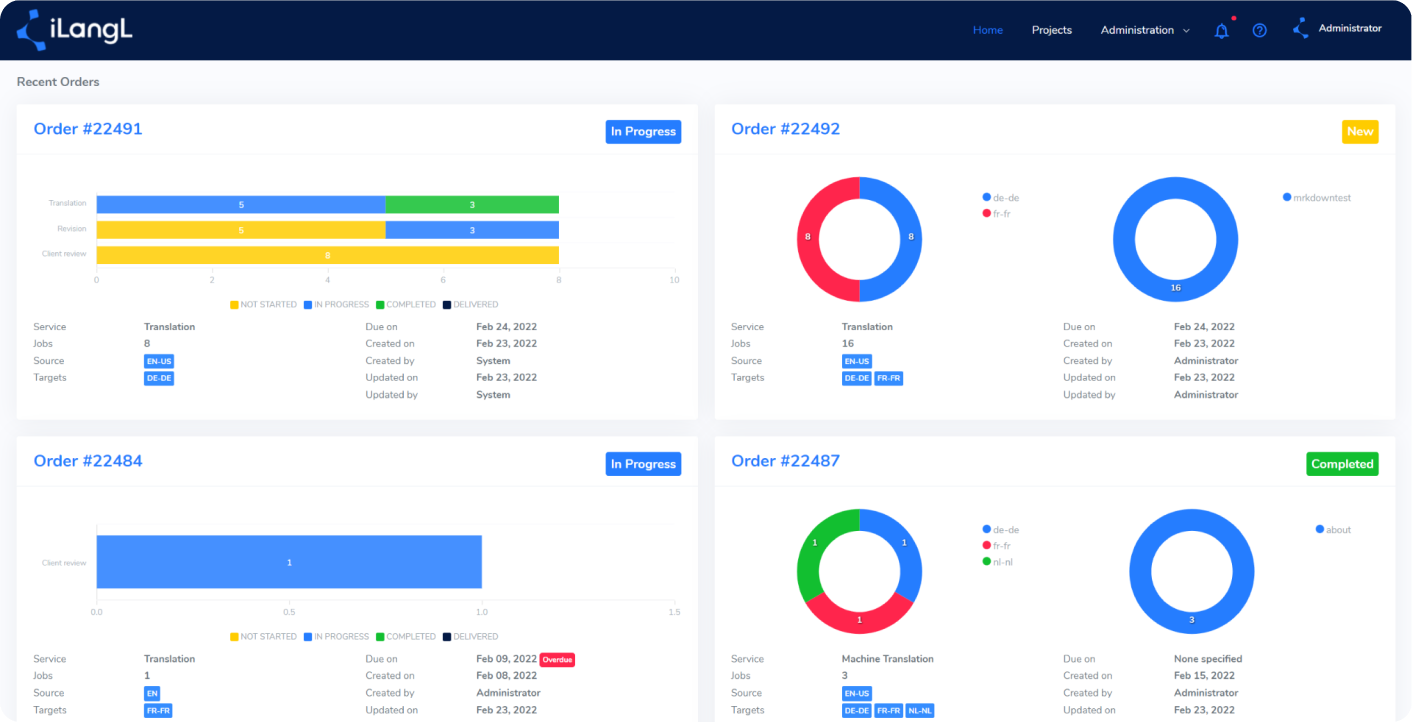 Benefits
iLangL provides the finest automation service to quickly translate source texts into many languages.
Customizable workflows

Localization workflows vary in different companies. On our platform, you can create your own workflows according to your localization strategies

Activities tracking

Track the activities in the feed. Know who and when initiated them. Be aware of the in-progress processes

Multi-vendor portal

Set up separate projects and localization services for vendors or clients (if you are a language service provider) so that each project has its security context
More Features
iLangL Localization Hub is a top-notch technology with numerous notable features which dramatically facilitate your content localization process.
SSO login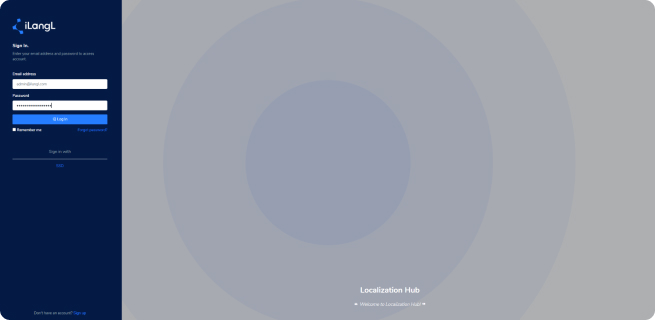 SSO login
Want to be automatically authenticated from systems your company using? No problem.
Log in to the Localization Hub from other systems
Save time on registration
Set up this feature with the iLangL experienced developers
Get started
On-premise installation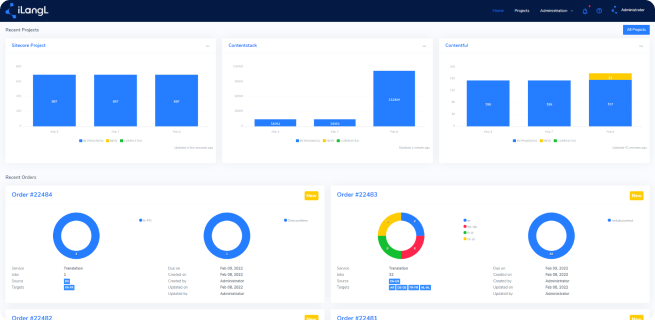 On-premise installation
If your organization is highly concerned about security, install the Localization Hub on your premises.
Install the product on your organization's premises
Set up the product on the language service provider's premises
Be 100% sure your data is safe
Get started
User management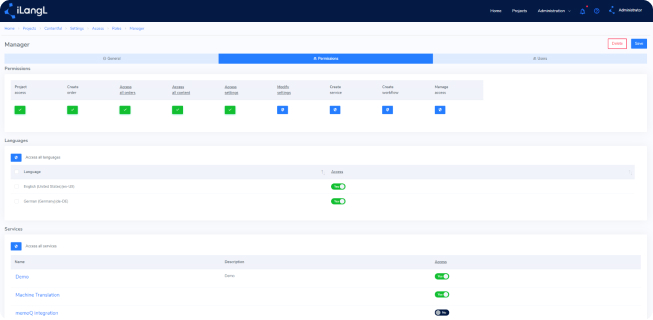 User management
You can create roles with different global and project permissions and assign users to them
Create various roles in a translation project
Grant the different levels of access
Invite your colleagues to collaborate on a project
Get started
Integrations
At the moment, we offer five CMS connectors and two CAT tools integrations. Use iLangL integration connectors to quickly transfer the content between the CMS and translation platforms and reach your marketing goals faster.
Learn more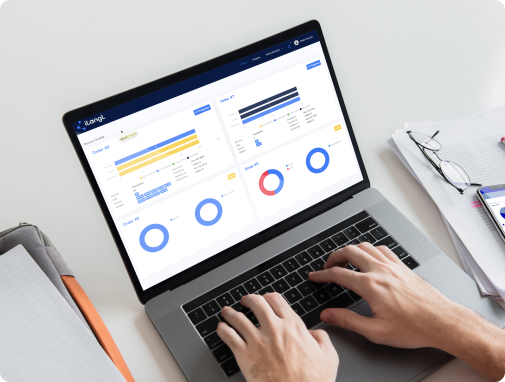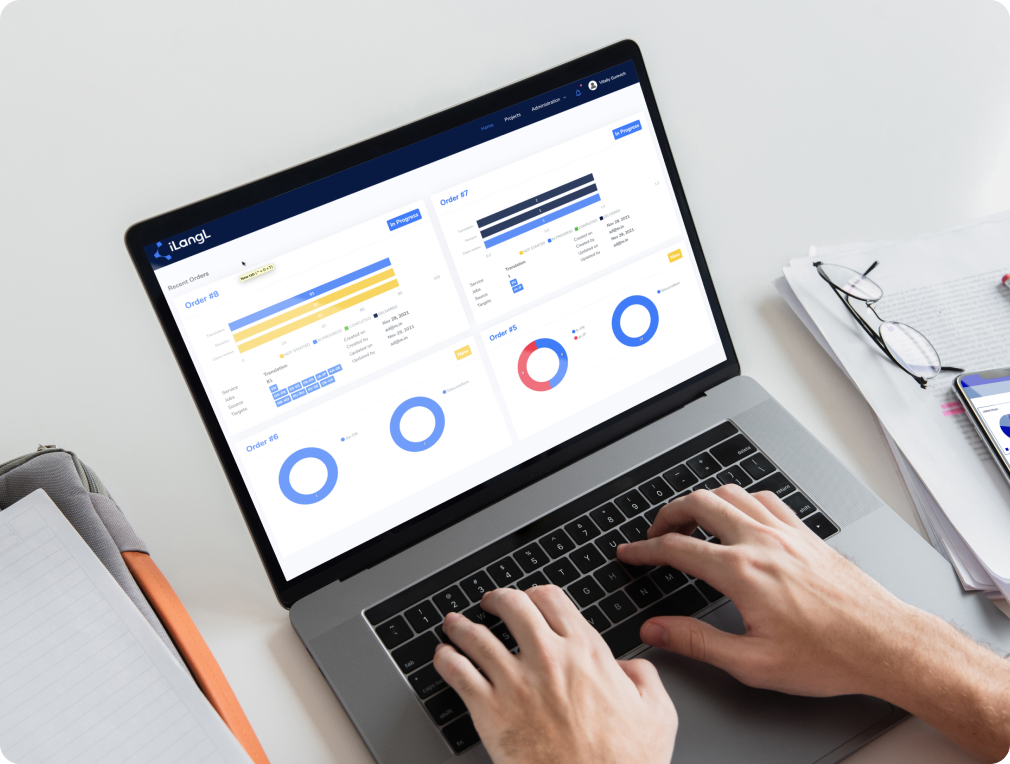 Top Technology for Localization Automation
With iLangL technology, you can almost automatically translate content by quickly transferring it to linguists. We offer a scalable solution, so it doesn't matter how many languages and content you have, our system will deal with it. Due to our vast experience in automation, we provide the perfect service according to your requirements. 
iLangL platform helps companies to provide an omnichannel brand experience to their customers, as our system can detect the content published on your website and send it for translation for your target languages. 
You can customize diverse services in our system for various purposes. When you need to reach the market promptly, you can use auto-translate for some target languages. Afterward, you can order a high-quality translation service.
With iLangL's security management, grant certain permissions on languages, workflow steps, and services. That way, you are able to define users who are allowed to make orders and for which languages. 
Learn more