Optimizely connector (formerly Episerver) is destined to simplify and accelerate the localization process. iLangL connector automates the content flow between Optimizely CMS and memoQ and Memsource translation tools.
By using the iLangL Optimizely connector, you bring the manual operations down to a minimum and save so much time.
Just choose the pages and/or child blocks, fill in the order details and send a translation request to the iLangL Localization Hub or directly to the translation tool. The workflow is totally customizable.
If you are using several programs to translate your website content, our tool will send certain content pieces to the corresponding apps.
Make translation orders directly from Optimizely (formerly Episerver)
With the iLangL extension for Optimizely, you'll be able to send content for translation directly from Optimizely app to the software translation tools through the iLangL Localization Hub.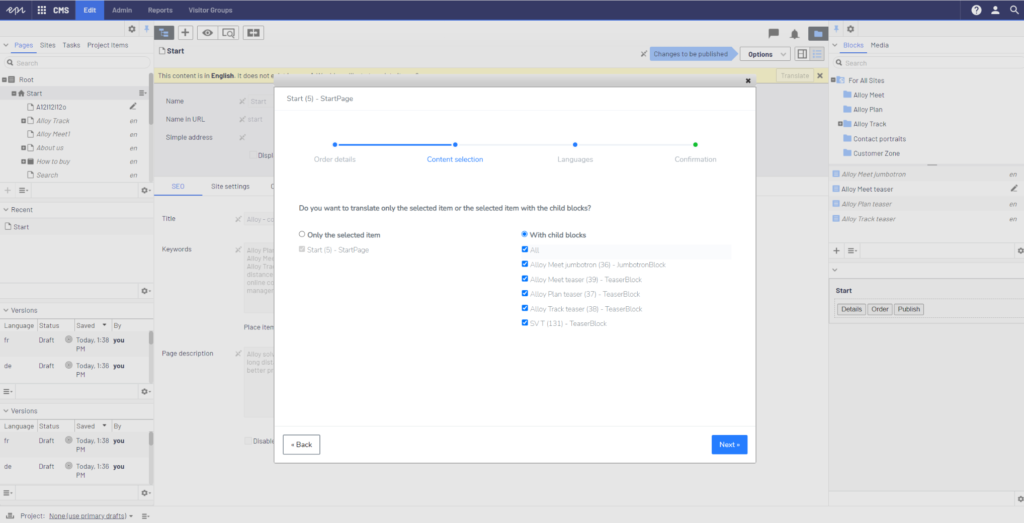 Or, you can make batch orders in the iLangL Localization Hub platform.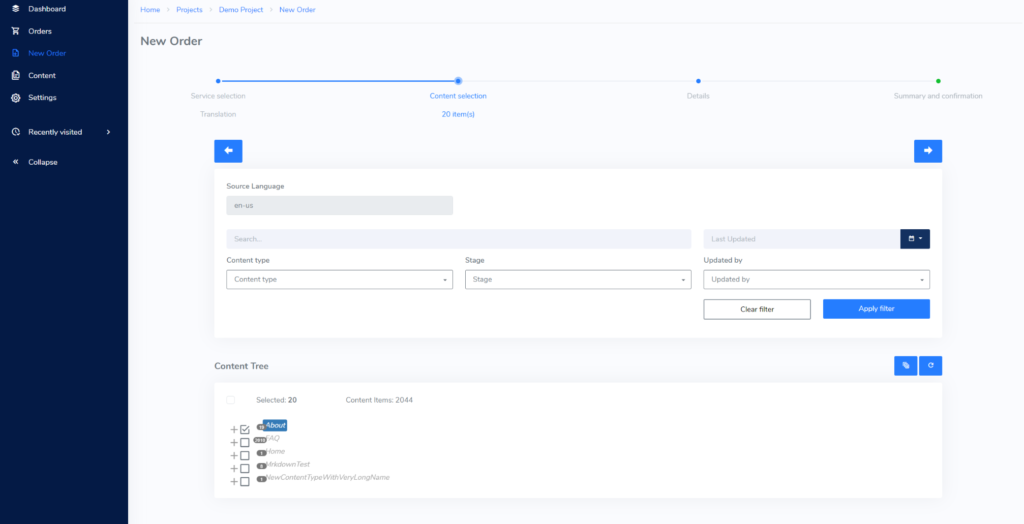 Publish pages with child blocks at once
In Optimizely, you usually need to publish each block separately. But not with the iLangL integration.
Use our program to publish the page with its child blocks in many languages at once if you need it that way.
Or, publish the page only without child blocks in some languages — now you have this choice.
iLangL Optimizely connector features
Direct orders from the Optimizely app
Sending the whole pages with or without its child blocks (all or some of them) for translation to language translation tools
The ability to track the progress of the orders
Individual configuration of the connector according to your website and localization needs
Automated authorization for Optimizely users in the iLangL Localization Hub
The ability to accumulate translation requests in a basket and then send them to a translator's tool
Supported version: Optimizely 11
Facilitating personalization
Companies that use Optimizely often strive for personalization to improve their customers' experience. That is why the speed of arranging and editing the content is crucial, especially when you need to use Optimizely Personalization for a slew of languages.
The iLangL software enhances the translation process and helps you to deliver the finest experience for your customer. If your marketing strategy includes running personalization campaigns, the iLangL app will be an excellent assistant for you. 
Get a quote for Optimizely Connector
Ready to step up your Optimizely content's global game? Ask for a quote for iLangL's Optimizely translation connector now, and let's add some sparkle to your website together!